There are lots of ways to celebrate Christmas and most of us have special traditions that we look forward to during this time of year. At the end of the day, it's both the big traditions and all the little moments of festive cheer that make the holidays so memorable and meaningful. Christmas is just around the corner, but there is still time to spread cheer with these simple ways to celebrate the holidays.
Bake cookies
Is there anything better than freshly baked cookies? Bake your favorite recipe and give a batch of homemade cookies as a gift for extra cheer points. And don't forget to leave some out for Santa! Try out one of these delicious holiday cookie recipes.

Send a handwritten card
Make someone's day with a surprise note in their mailbox. A handwritten card letting someone know that you're thinking of them goes a long way, especially during the busy holiday season.

Visit Christmas lights around town
There's something magical about twinkling Christmas lights and holiday decorations. String up your lights or stroll down the nearest candy cane lane in your neighborhood.

Learn about Christmas traditions around the world
Christmas is celebrated around the globe with many different traditions to mark the holiday. Learn about the diverse holiday traditions from around the world – from Krampus Day to cobwebs on trees!
Don that ugly Christmas sweater!
Cheesy holiday outfits make everyone smile! Bring on the sparkly sweaters, festive jumpers, and Santa hats. The cheesier, the better ;)

Look through old photos with the family
Reminisce about cherished memories by pulling out those old picture albums or photo books. Looking through photos together as a family is a wonderful way to share stories and remember happy moments. Don't forget to create a new photo book at the end of the year, so all your new memories from this year are preserved!
Cozy up by the fireplace
Even better when you can snuggle by the fire with someone you love!

Watch a holiday classic
Whether you plan to spend Christmas Eve watching the TV marathon of A Christmas Story or you've already watched Love, Actually for the 8th time this season, holiday classics are a must! Here's a list of every Christmas movie you need to watch.
Take a walk outside
Enjoy the winter air, notice the changing trees, and stretch your legs in the snow (if you have any!). Your home will feel all the more cozy when you head back inside!

Share favorite holiday memories
Remember the year when Uncle Bob dressed up as Santa to surprise the kids? Or when the dog knocked over the Christmas tree? It's fun to look back on favorite holidays from years past and share them as a family. Take turns over dinner describing your happiest holiday memories!
Build a gingerbread house
Putting together a gingerbread house is almost as fun as breaking it apart and eating all the stale candy and messy frosting. Try to recreate one of these cute gingerbread house ideas!

Make a list of things you're grateful for
Gratitude is the antidote for any Grinch-like feelings. Jot down something you're grateful for each day and your heart will fill with Christmas cheer in no time.
Blast the Christmas tunes
Make yourself a merry little playlist of all your favorite holiday songs (or just play "All I Want for Christmas" on a loop for 8-hours a day. Whatever floats your Christmas boat). If you're really feeling the holiday spirit, take your tunes to the street and sing some Christmas carols for the neighborhood.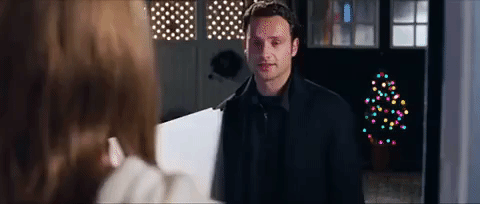 Spread kindness
The most meaningful thing you can do during the holidays is to spread kindness, no matter how small or big the gesture. Being kind is a gift that everyone can give!
We love this list of random acts of Christmas kindness to inspire everyone to get out there and spread some holiday cheer!